It's been one week since Dorian made landfall near Cape Hatteras and the Bahamas, Florida, and the Carolinas already have another tropical system to deal with. Tropical Storm Humberto was named just east of the Bahamas overnight and is forecast to track near the already-ravaged northwestern Bahamas today, bringing unneeded rain and wind. Humberto is now expected to stay well east of the Florida coastline over the weekend, eventually veering east and remaining well off of the Southeast U.S. early next week, sending surf and less weather this go-round.
East Coast Video Forecast: Weekend Surf Outlook
Tropical Storm Humberto Specs as of 5AM EDT on September 14th
Summary: Tropical Strom Humberto formed just east of the Bahamas overnight. Is is expected to gradually strengthen while staying well off the coast of Florida and the Southeast this weekend into early next week.
Strength: Maximum sustained wind of 35 knots.
Location/Movement: About 70 miles east-southeast of Great Abaco Island, moving at northwest (315 degrees) at six knots.
Watches/Warnings/Threats: A tropical storm warning is in effect for the Northwestern Bahamas. Check here for specifics.
Perfectly time your next surf
Get hourly wind and swell data for the breaks you care about. Get Surfline Premium.
CHECK: Florida Premium Forecast Analysis
Tropical Storm Humberto is moving northwest through the Bahamas and brings tropical storm conditions to the ravaged islands. A northward turn, paralleling the Florida coastline, is expected into Sunday with gradual strengthening forecast. Computer model guidance is in good agreement the tropical cyclone will eventually turn northeast to even east as a hurricane early next week, staying well off the Southeast U.S. coast.
As we saw with Dorian, with a system close to the coast, surf impacts are highly dynamic — forecasts and conditions can change dramatically in a few hours, and the surf can drop just as fast. Florida surf builds this weekend, followed by the Southeast, with potential for all of the East Coast to get in on the action later next week. It is worth noting that the swell we will see further up the East Coast this weekend is not related to Humberto but instead due to the interaction between a frontal system and high pressure over the Northeast.
SEE: Southeast Expert Surf Forecast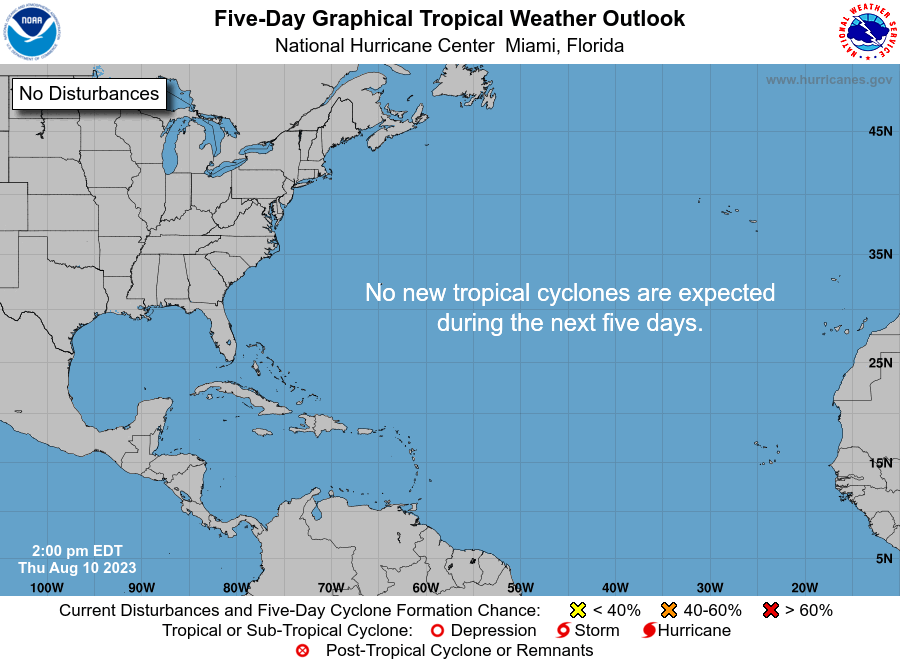 Guess it really is September from the looks of the tropical outlook from the NHC — it doesn't look like thing will quiet down anytime soon with multiple disturbances out the back and one in the Gulf. It looks like there is more potential for tropical swell as we head into the final third of September. Fingers crossed we are done with landfalls and the next systems, potentially Imelda and Jerry, stay out to sea and only send surf. remember, September 10th is the climatological peak day of the Atlantic tropical activity but all of September is prime development season.
Know before you go
Start your 15-day free trial to Surfline Premium and get access to the world's best forecast team.