34th Windsurfing and Kiteboarding World Cup on Fuerteventura – Preview
by Christian Tillmanns 17 Jul 15:32 EST
19 July – 3 August 2019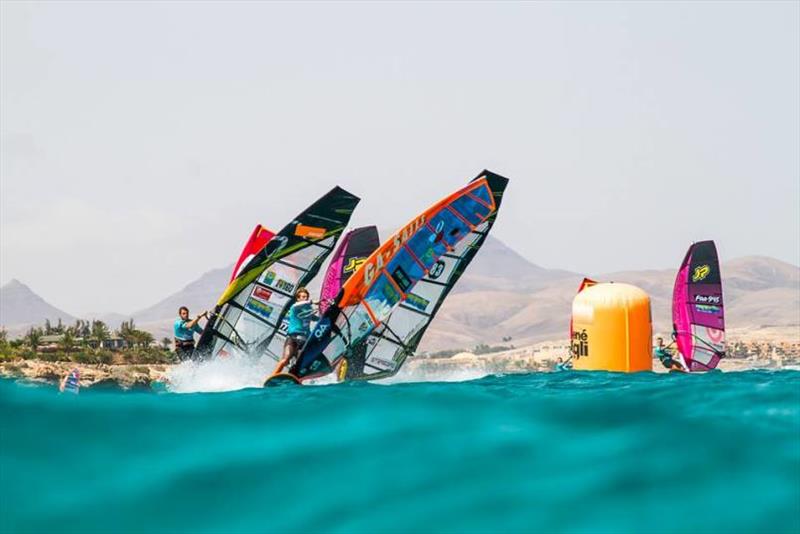 World Cup Fuerteventura © Event Media

Summertime means for the windsurf and kitesurf pros above all: Fuerteventura. For 34 years, the Canary Island has been hosting windsurfing world championships. And of course, the kitesurfers are also back again. Since the professionalization of the sport 19 years ago, the kiters have been taking part with their world championship events on Fuerteventura.

The south of the Canary Island spoils the wind-driven professional athletes with a rare combo: The steady trade wind is locally reinforced and challenges even the best. At the same time, the competitions take place, to the spectators' delight, almost within reach of the stands on the shore. The white sandy beach of Sotavento and a turquoise sea add the finishing touch to the spectacle. The white sandy beach of Sotavento and a turquoise sea add the finishing touch to the scene.

This year Fuerteventura will host competitions in a total of four disciplines. The kitesurfers earn world ranking points in freestyle, and a world premiere goes even one step further: The twin tip freestylers get together with the strapless kitesurfers in a team competition for the victory in the Big Air Invitational. It will be about the highest possible jumps in combination with technically difficult tricks.

Afterwards, the windsurfers enter the race track. Slalom is considered the Formula 1 of windsurfing and the strong winds of Sotavento push the riders to their limits every year during the PWA World Championship series. They accelerate their boards to over 80 km/h.

Then it' on to the freestylers. Both men, women as well as the youngsters compete on Fuerteventura in the trick discipline. The ladies even choose their world champion directly at the beach of Sotavento. Will the only 27-year-old freestyle queen Sarah-Quita Offringa be able to claim her 16th world championship title?

For the visitors, the event doesn't stop there. A large marquee lures with the already legendary parties and concerts, where guests and locals together with the surf stars swing their dancing legs. During the day, the marquee is more family-like, with visitors being catered for by the culinary delights on offer and well entertained by an exciting supporting program.

Programme:

19.07. – 24.07.2019 – GKA Freestyle World Cup / GKA Big Air Invitational (Kite)

25.07. – 29.07.2019 – PWA Slalom Grand Slam (Windsurfing)

30.07. – 03.08.2019 – PWA Freestyle Grand Slam (Windsurfing) + PWA Youth & Junior Competition