Mason City volleyball coach Curt Klaahsen usually comes off as calm and collected on the sideline. Twice on Thursday night though, he pumped his fists and yelled with excitement as his Mohawks squad pulled off wins over both Charles City and Clear Lake in a triangular match. 
Before the season began, Klaahsen spoke of looking for his team to improve in nearly every area. He said he wanted the team to pull off the program's first winning season in close to 40 years, a tall task for any team.
In 2017, the Mohawks finished with a 2-26 record. After Klaahsen took over, the team improved to 7-22. 
Now, close to three weeks into the season, the Mohawks stand at 6-4, winners of four of their past five matches.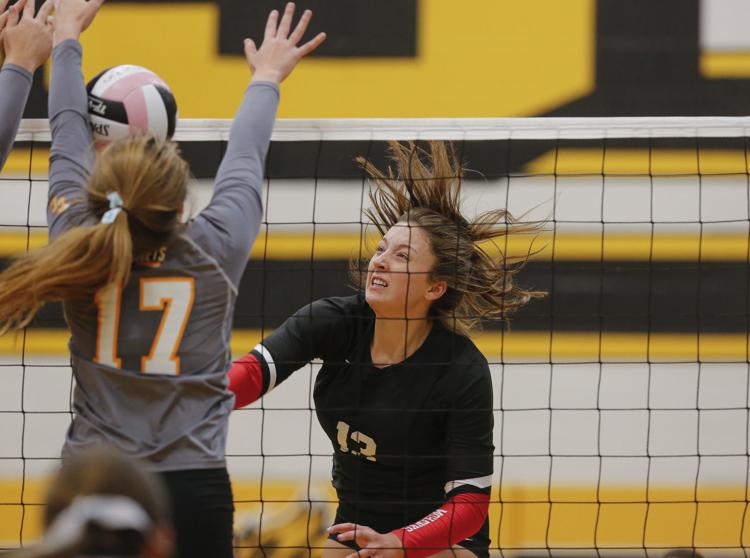 "We continue to make progress," Klaahsen said. "The kids are working hard. We were confident going into the season that we were going to be better, and kids have shown that. Their hard work is paying off."
On Thursday night, the Mohawks pulled off a sweep over the Comets, by set scores of 25-20 and 25-22, and then turned around to beat the Lions in three. The team and the fans seated in the stands at Clear Lake High School hooted with joy on every score, providing an exciting atmosphere that the team has lacked throughout most of its history.
This season has been one of transition for the Mohawks. After losing three of its tallest players to graduation this past off-season, the team had to change part of its approach. Without the height of years past, the Mohawks have had to emphasize their back-row defense, along with learning how to block at the net. 
Speed, and the ability to adjust, are key.
"We're not very big, so we need to be able to cover the floor, stay low, and do those little things," Klaahsen said. "Sometimes we do that and sometimes we don't, that's something we still need to keep working on, and get better at."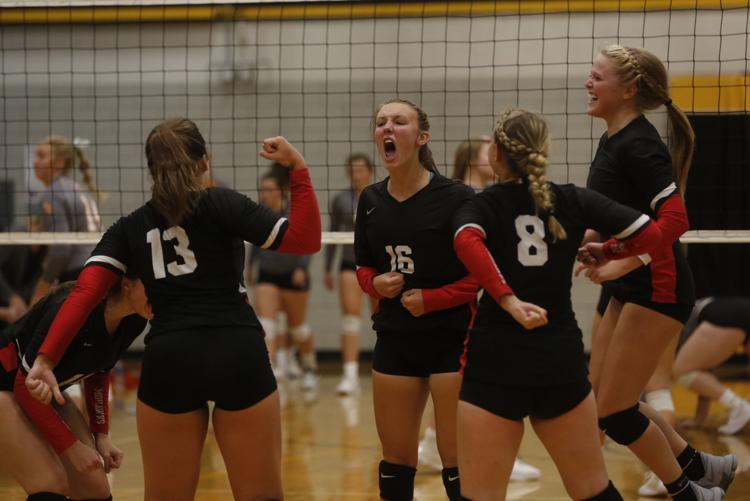 For the older players, the team's early season success has been something to cherish. They have seen the program in some of its darkest days, and the chance at a winning season and potentially a playoff push is tremendously exciting.
"We're feeling really good," Cassie Sievers said. "I'm really confident about what we can do in our future, and I'm really proud of all of our teammates, both bench and players on the floor. We're working together for the best."
Sievers is the Mohawks' setter and leads the team with 140 assists. On offense, Grace Tobin has a squad-high 87 kills, including 15 on Thursday night.
"She's one of the best hitters around," Klaahsen said. "She's a competitor, she wants to win and is sometimes almost overly competitive. That's needed. When you are talking about toughness and grit, who is going to step up late in matches, she's going to fight to the very end."
Klaahsen said that one thing he wants to see is more toughness and grit from his team, something which Tobin seems to possess. With her 5-foot-10 inch presence on the court, and her booming kills that seem to echo off the hardwood, Tobin is an imposing player for opposing teams to face. 
"Mason City isn't known for volleyball," Tobin said. "Whenever people think of it, it's not a positive thing. As players, we have to believe that we're good enough. Having a strong mental mindset is a huge difference."
Klaahsen is happy for his players, and pleased that his coaching seems to have created a new positive team atmosphere. But as he often does, he deflects the credit for the team's surprising success to the athletes on the floor.
"It's a team effort," Klaahsen said. "We've improved in every area, and we've made some little adjustments since last year, offensively and defensively. The kids still play the game and they're the ones that deserve all the credit for the success that we're having."