As a freshman Caroline Bricker burst onto the Colorado swim scene with a record-breaking performance at the 4A state championship, helping Cheyenne Mountain to a state title.
A year later, Bricker hasn't lost any luster. The sophomore broke her 4A state record in the 200 individual medley at the 2021 state championships with a winning time of 2:00.87 — two seconds faster than her previous record. She also won the 100 butterfly in 54.51 to help earn her the title of Gazette Preps 2021 Girls' Swimming and Diving Peak Performer of the Year.
The Cheyenne Mountain girls' swim team lost a lot of senior talent from its 2020 championship, and entered the state tournament without the added pressure of a team title. So Bricker said she could focus more on her individual performances and her relay races.
"I was definitely a lot less nervous going into the state as a sophomore," Bricker said.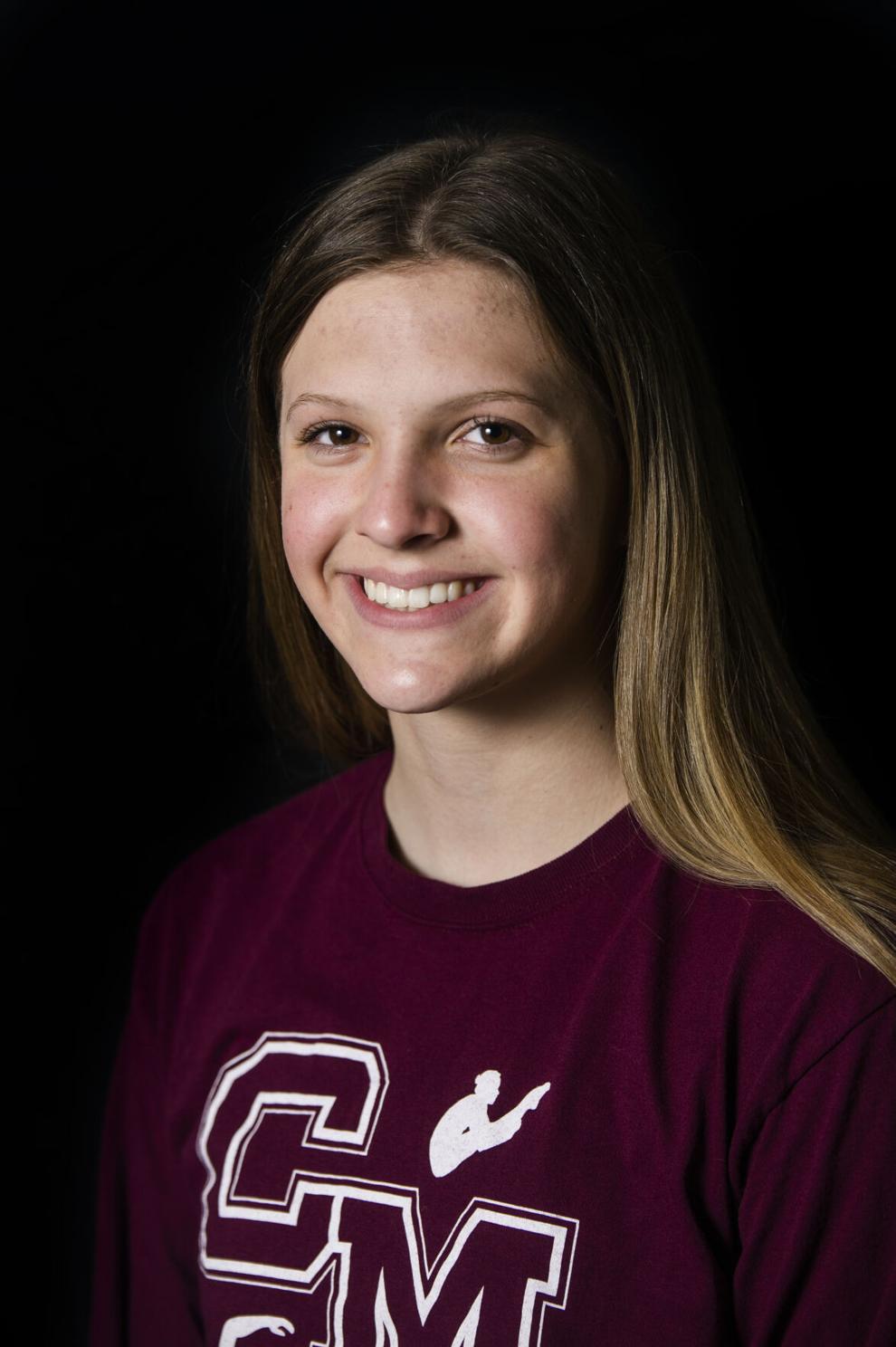 Nerves certainly didn't affect Bricker in the 200 IM, where she cut two seconds off her record. With two more high school seasons to go, Bricker is inching closer to a record set by one of her idols — Missy Franklin.
Franklin, a five-time Olympic gold medalist, broke the Colorado 200 IM record in 2013 with a time of 1:56.85 — four seconds faster than Bricker's time.
"It's really crazy being in the same sentence as Missy Franklin," Bricker said. "I've looked up to her my whole life, I watched her swim in the 2012 Olympics. So maybe one day (I'll break the record)."
Bricker had a top-three time in 4A in six events entering the state meet, and had fast enough times to qualify for two more events.
So how do you choose which events to race? As a freshman Bricker won the 200 IM and placed second in the 100 breaststroke. In 2021, Bricker opted to compete in the butterfly.
"My coach and I talked it through looking at what we think will be best for me at that time," Bricker said. "With my breaststroke I think I put a lot of pressure on myself and sometimes don't do as well as I want to, and I wanted to do the fly because I thought I could go pretty fast in that."
And she was. Bricker nearly broke the 4A record in the 100 butterfly, coming in a half-second slower than the 2018 record.
"I just wanted to get a best time," Bricker said. "I wasn't really looking at the state record that much but I think I will try to get a state record in that before I graduate, hopefully."
With the unusual offseason plagued by shutdowns and pandemic protocols, Bricker said her time out of the pool on lockdown gave her new appreciation for the sport, and allowed her and her team to take big steps forward and put everything into their practices.
"I didn't realize how much I loved swimming until I was out of the pool. Like, I knew I liked it, but I didn't know I loved it that much," Bricker said. "It was just a really crazy year, and when I got back into swimming I just put my all in it. We didn't have any meets for the first few months back in the pool so we really put in everything we had, and the coaches really helped us through it."